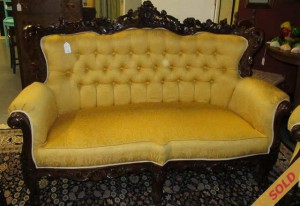 If you're a Raleigh furniture buyer, it's likely you will need a good furniture consignment shop at some point in time.  Particularly if you are:
Remodeling and need a new look
Redecorating a room
Getting married and merging households
Have estate furniture items you need to sell
College students needing dorm furniture
Re-locating with a career move & need to sell
Downsizing your home this year
Sprucing up your home office with accent pieces or furniture accessories
At Soho Consignment Furniture, we help make these transition times and interior decorating decisions easier. Whether you are a consignor trying to reorganize your home or you are shopping to get the perfect look for your newly decorated space, you'll get friendly, professional service from someone who cares about helping you.
So remember, if you are in a pinch and your stress level is already through the roof, among all the Raleigh furniture stores and Consignment Shops in Raleigh NC, you want to call SOHO at 919-851-6969.