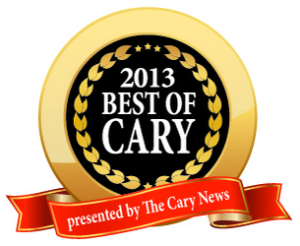 Thanks to our loyal fans and customers, we did it again … SOHO Consignments wins Best of Cary 2013 for Consignment Stores.
We so appreciate everyone who logged in and voted. There are a number of competitors in the Consignment Store category but your votes kept SOHO at the top of the list for a second year. As we celebrate our second win in the category we are also celebrating our second anniversary in business at our Western Blvd location. It has been a fun 2 years so far and we are looking forward to serving you for many more years to come.
We're happy to say business continues to grow and the store is packed with great furniture pieces, accessories, lighting and fine art. Whether you have items to consign or you're shopping for a unique piece for your home, be sure to stop in and let us help you.
SoHo Consignments consigns and sells high end furniture and home accessories in addition to providing decorating advice for clients.
What sets SoHo apart from other furniture stores and consignment shops is the uniqueness and quality of their selection. New visitors are always surprised to find such a wide variety of fine furnishings. For example where else can you find a vintage lamp, a baby grand piano, an antique dresser or a contemporary sofa all in the same store? And the selection changes almost daily.
Everyone who visits the store has something nice to say about how pleasant their experience is. Soho is just a fun place to shop. Owner Trish Yovanovich is passionate about "Fine Furnishings for the Sophisticated Home" and looks forward to helping you find that special something for your home.