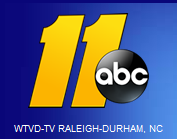 SOHO Consignments is featured on TV!!! Hey we are so excited to announce that SOHO Consignments was featured on local ABC WTVD11 News Friday Night March 28th.
Local news personality, Amber Rupinta, came out to SoHo this week and we had a great time talking about SoHo's history and why Consignment Shops are so popular right now and how particularly Consignment Furniture is such a bargain and so much fun.
The spot aired on Friday March 28th on Raleigh's local ABC News Channel WTVD11.
Thank you for making SOHO Raleigh's destination to shop for Fine Consignment Furniture. Be sure to check out the video of the interview below and tell your friends you saw us on TV!!