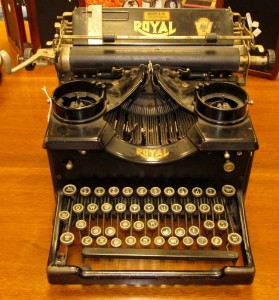 When searching for furniture, Raleigh NC residents know the choices are amazing at SOHO Consignments. One of the first statements from most Raleigh furniture shoppers visiting SOHO is, "Wow! This doesn't look like a consignment shop." Indeed SOHO is really the best of all possible choices when searching for furniture. It's all about selection, quality and service.
One really neat advantage a consignment furniture store has over a traditional furniture retailer is the freedom to pick and choose pieces with no rigid adherence to style, design or period. This flexibility in furniture selection really does make it possible to go to one store and pick from such an amazing selection of furniture, that you can conceivably find something for every room in your home.
Furniture Raleigh NC – Why Soho Consignments May be Best For You
Furniture Selection
When it comes to furniture selection, antiques, vintage furnishings, contemporary, traditional, accent pieces, framed art, accessories, lamps, chandeliers, tables, chairs and more are all part of the furniture selection available at SOHO. But there's even more, including sofa's, rugs, glassware, China, crystal, clocks, trunks, baskets, dressers, armoires and even a piano. The reality is SOHO wants to do more than just furnish your home … they truly want to help you decorate it. Shopping SOHO is one of the best ways possible to create a unique atmosphere in your space with furnishings that have a life of their own.
Obviously after seeing the list of furnishings above, it's pretty apparent the Selection of furniture Raleigh, NC shoppers have to choose from at SOHO is amazing. But what sets SOHO apart from other furniture consignment shops?
Quality Furniture Raleigh NC
SOHO selects only the highest quality items from their consignors by insisting on a dedication to "fine furnishings for the sophisticated home." You won't find "thrift store" items at SOHO. The old saying, "They don't make things like they used to" really applies here. Trish and her customer-oriented staff are only interested in high-quality pieces, one-of-a-kind items and vintage pieces that tell a story. Items in the store are generally so clean and in such good condition, you would never know they were consignment furniture items. SOHO is definitely the place to go to select a special accent piece of furniture you can't find anywhere else.
Video About Furniture in Raleigh at SoHo Consignments
Service
Although they are selective about the items they will consign in their store, you won't find a nicer group of people than Trish and her staff to shop or consign with. They are genuinely dedicated to helping you sell your items as a consignor or help you find that special piece of furniture to accessorize your home. For consignors SOHO pays more than most consignment shops, provided you bring your items in clean and ready to sell. For buyers Soho is a great place to shop as the fast turnover provides an ever-changing choice and the SOHO folks will keep their eyes peeled for that special piece you need. As we said at the outset, if you are searching for furniture, Raleigh NC is a good place to start and SOHO should be at the top of your list.