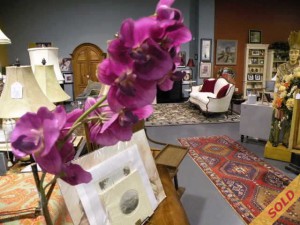 Want to consign your furniture with one of the best consignment furniture stores in Raleigh NC? Consigning Furniture in Raleigh NC has never been easier. The friendly staff at SoHo Consignments will make the process as simple and seamless as possible.
We love the things that you just don't have any use for anymore. We are known for the consignment furniture Raleigh NC residents are shopping for, and we are always looking for beautiful home furnishings to fill our 5,000 SF space. So please drop us an e-mail at info [@] sohoconsignments.com with pictures of furniture items you would like to consign.
We take consignments by appointment only Tuesday – Friday 10:30am – 4:30pm. For large items, please send pictures first.
We are looking for upscale furniture, home goods and accessories, lighting, mirrors, art work and most things that are unusual and hard to find.
All items need to be gently used meaning in pretty good condition, no cracks, rips, tears or chips. And everything must be clean and ready to put on the floor which includes cleaning of glass on art and mirrors.  There will be a cleaning fee added to your account for every item SoHo staff has to clean before we put it on the floor.  Check out our furniture photo gallery for photos of the types of things we are looking for.
We offer 50% of the sale price to our consignors. So if you would like to earn a little cash for your nice things, contact SOHO Consignments today.
Remember, please call to make an appointment before coming to make sure someone will be ready to greet you.  Our number is 919-851-6969.  If no one is there to answer the phone, please leave a message and your call will be returned promptly.
We have very knowledgeable and friendly staff to price, stage and sell your beautiful furniture items. Hope to see you soon!!!!